Token, a manufacturer of innovative smart rings for payments and building access, integrated Meca500 robot arms into their product assembly cells. They required a solution with a small footprint to improve precision and lower manufacturing costs. Using Meca500 robots gave Token more flexibility in their assembly system design, increased throughput, reduced tolerances, and improved automation ROI.
Challenge
Token needed a highly precise, compact, and cost-effective solution to automate the assembly of their Token smart rings. Their goal was to minimize the automation footprint in order to make the most of the space within assembly cells, and keep manufacturing costs low.
Precision was a priority. In order to continue pushing the size constraints of their product's small design, Token was looking for a robot that could work with tiny components and keep tolerances to an absolute minimum.
Prior to integrating Meca500 robots, assembly was performed by hand. This process was time-consuming with limited throughput. Other robotic solutions were explored, however, they did not meet precision requirements and were found to be cost-prohibitive.
Solution
Token commissioned several Meca500 robot arms to assemble the electronic components of the rings, performing micro-manipulation, dispensing, and welding tasks. The robots are integrated into small assembly cells, where they maneuver product components around various stations and collaborate with equipment for adhesive dispensing and welding. Each Meca500 robot works with a variety of circuit components as well as small metal and plastic enclosure parts. The robots are integrated with Omron PLCs and HMIs.

Meca500 robot cell at Token Ring. Copyright Token.
Results
Design flexibility
With their six degrees of freedom and their ability to be mounted in any orientation, the Meca500 robots were able to easily access all the space within the assembly cell, from various positions. This gave Token's team more flexibility in assembly process development, making it easy to adapt to product or process changes. Such flexibility reduced time to market and prevented additional costs that would have been allocated to redesigning the assembly system.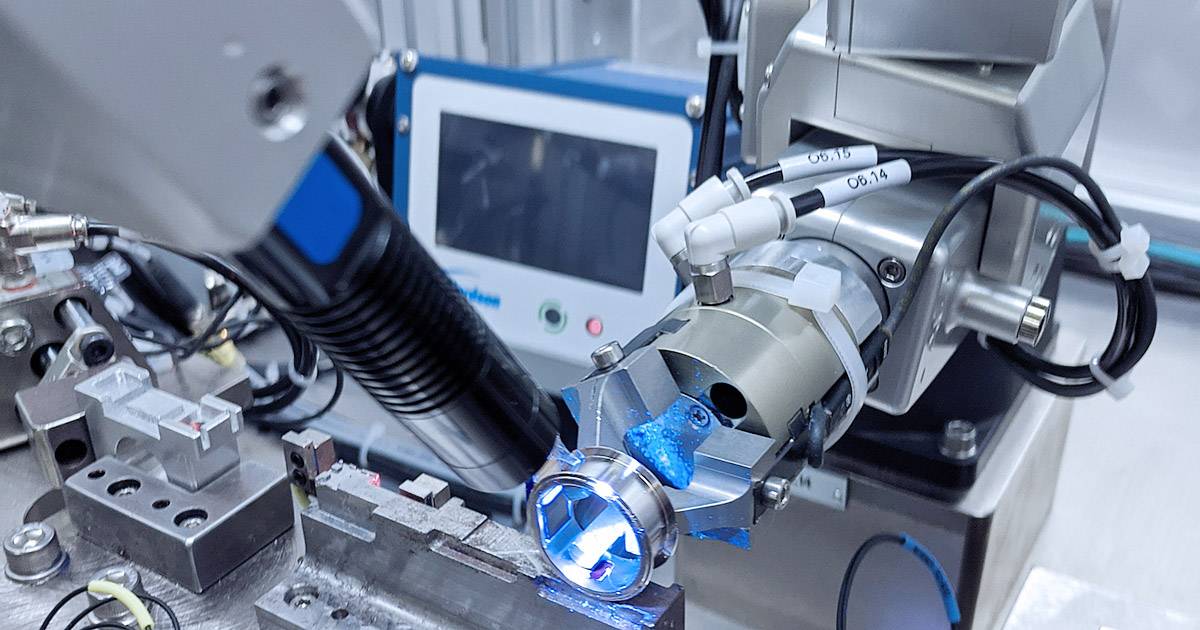 Manufacturing at Token Ring with the Meca500 robot. Copyright Token.
More productivity with a small footprint
Due to the robot's small size and footprint, Token was able to create compact yet efficient assembly systems using only two robots per cell. These two robots perform eleven assembly steps using a total machine footprint of only 20 square feet. This small footprint and maximum throughput design reduced manufacturing costs.

Dispensing at Token Ring with the Meca500 robot. Copyright Token.

Reduced tolerances in product assembly
Certain sequences in the Token ring assembly process required handling very small and delicate parts with extreme precision. The Meca500 robots performed these sequences with 5 micrometers of repeatability, producing consistent results at higher speeds.
About Token
Token, a NY-based manufacturer, created smart rings that allow users to store all their credentials in one secure place. The ring is designed to replace access badges, payment cards, and other future applications without relying on a smartphone. With continuous 2-factor authentication (2FA) across all digital interactions, users can make contactless payments and access buildings faster and easier with always-on security. The ring features integrated fingerprint and proximity sensors which ensure that Token only works while on the finger of its owner, and no one else. With Token, users can prove and protect their identity with security wrapped around their finger. To learn more about Token, visit their website.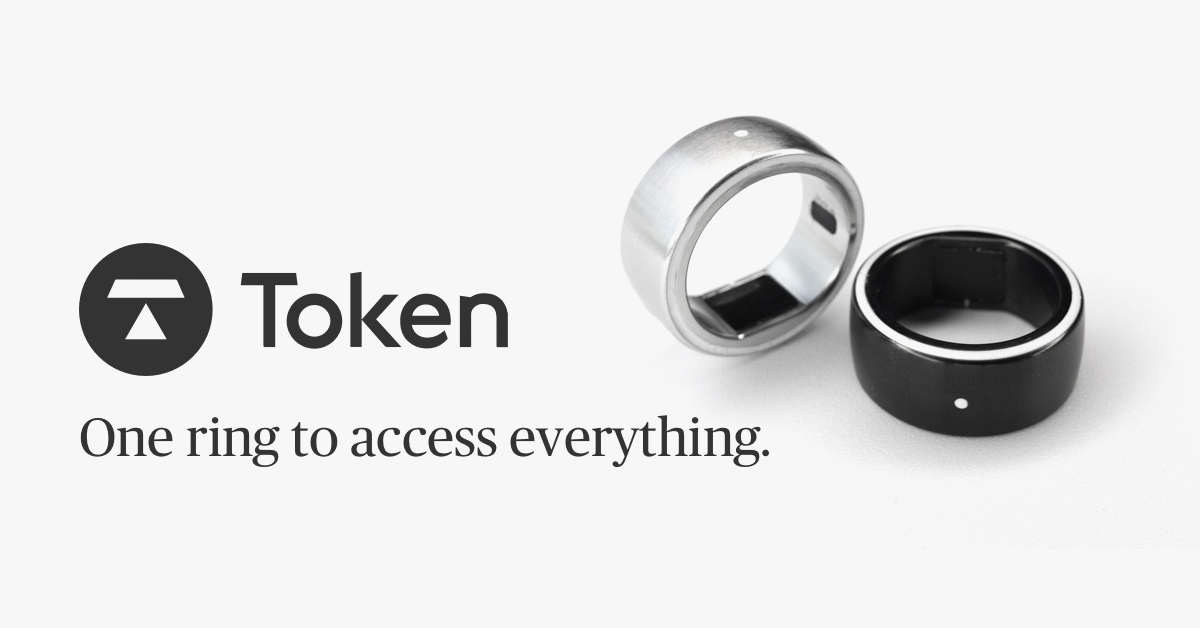 Learn more about Mecademic's products and solutions


Ready to find out how our products and solutions can increase your production throughput within the smallest possible footprint, without sacrificing precision, or reach?
➡️ contact us for more information!